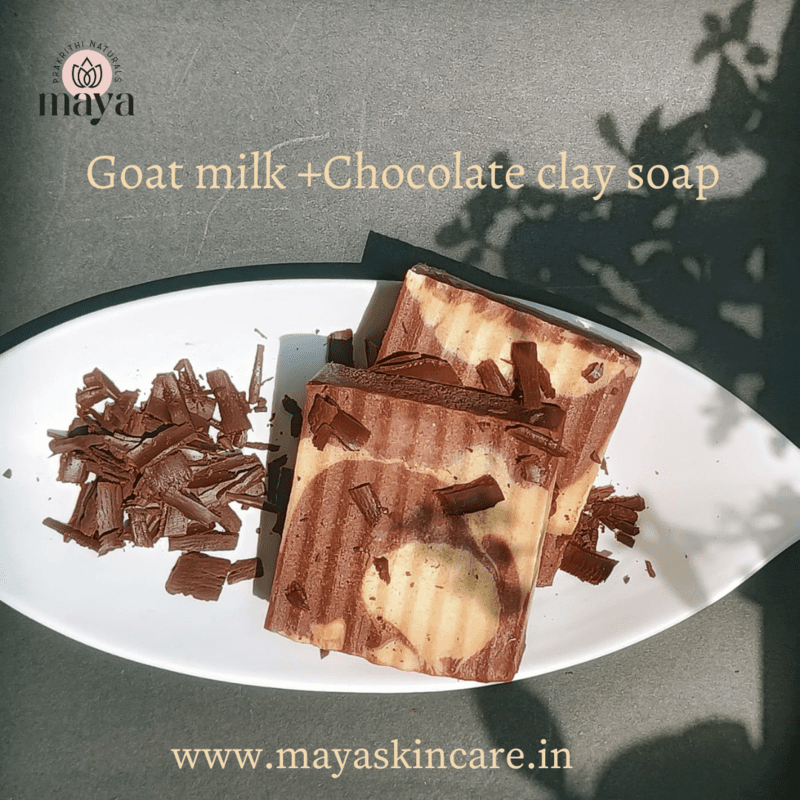 Goat milk and chocolate clay soap
Non-returnable
The cream that is present in goat's milk contains nutrients that helps boost the moisturizing quality. These nutrients help soften and soothe skin ailments while eliminate itching and irritation. Goat milk has lactic acid, which help remove dead skin cells from the surface of your skin.
Chocolate clay has absorbing properties and can be used as a mild exfoliant as it draws out impurities from the skin.
This natural and gentle exfoliation reveals fresh, new skin cells that are healthier, smoother and younger looking.
Note: Suitable for all skin types. Goat milk is good for people suffering from skin conditions like psoriasis and dermatitis.
Price inclusive of all taxes.
Every batch of soap is handcrafted with care. The cold processed handmade soap goes through various phases during the curing process. It takes 6 weeks to come out for sale. There may be natural blemishes/distinctions that are not product flaws. Such variations are natural in the manufacturing of handmade products, so you might find slight changes in colour and size of the products
Ingredients:
Olive oil, Sunflower oil, Shea butter, Coconut oil, Castor oil, Goat milk, Chocolate clay, Sodium Hydroxide.