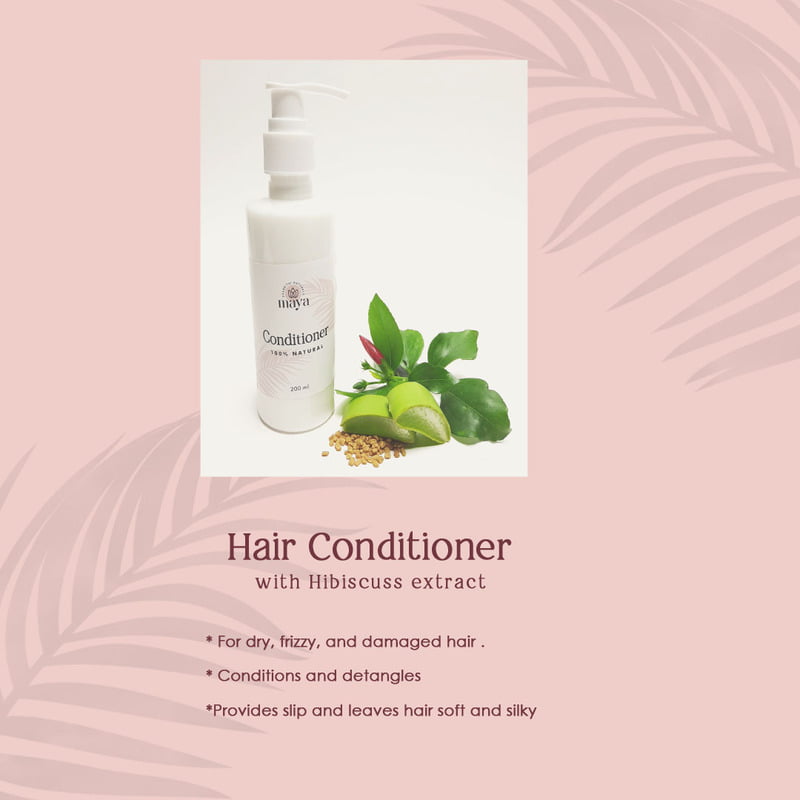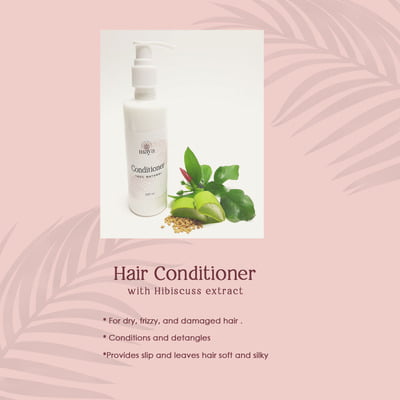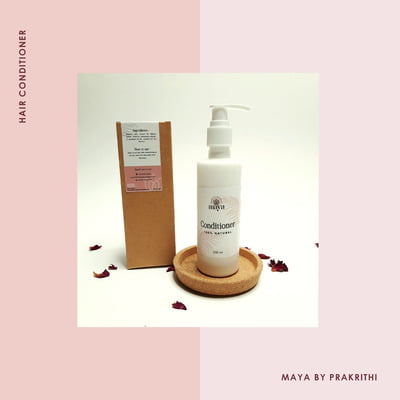 Hair Conditioner
Non-returnable
Hair Conditioner by Maya transforms dry and brittle hair to shiny and smooth hair with every wash,
leaves hair silky and detangled. This conditioner is made with Coconut oil, Hibiscus extract and Aloe vera juice. These ingredients help hair feel soft and shiny. Refreshing Lavender and Tea tree e.o are anti inflammatory.
Note:
Suitable for women and men of all ages
Benefits:

Tames frizzy hair, smoothens and detangles.


Directions for use:

A
fter shampoo, a
pply on wet hair while concentrating on the ends. Leave for 5 mins. Rinse the hair clean with water.
Prices inclusive of all taxes



Ingredients:

Aloe vera Juice, Coconut Oil, Hibiscus extract , BTMS-50, cetrimonium chloride, D- panthenol (Vit B5), Lavender e.o
, Tea Tree e.o
Disclaimer:

Hair conditioner by Maya is free from silicones, does not contain parabens, sulphates and harsh chemicals. ingredients used are natural or plant based.
Best before 6 months from the date of manufacture.