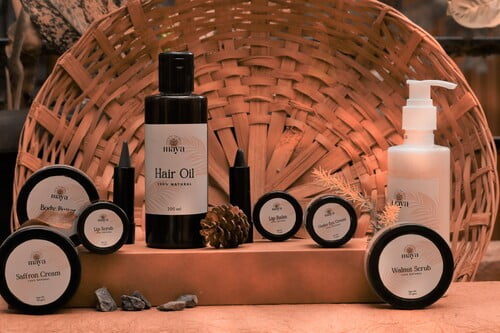 About us
At this point in history, we're at the peak of a booming market for natural and organic skincare.
Amidst this, our small team envisioned an organization that could function by simple principles -
To use the most natural and safe ingredients and deliver quality results.
We create the products listed on this page after thorough research and testing.
We want to pave the way to simpler skincare routines using a mix of Ayurvedic oils and ingredients used every day in our household, unlike mainstream chemical-based products.
Our ingredients are responsibly sourced and contain oilseed butter, aromatherapy essential oils, natural clays, and other additives designed to deeply cleanse and help you maintain soft and youthful skin
We believe in keeping the process simple - sourcing, manufacturing, packaging, and delivery.
There are no products in this category.