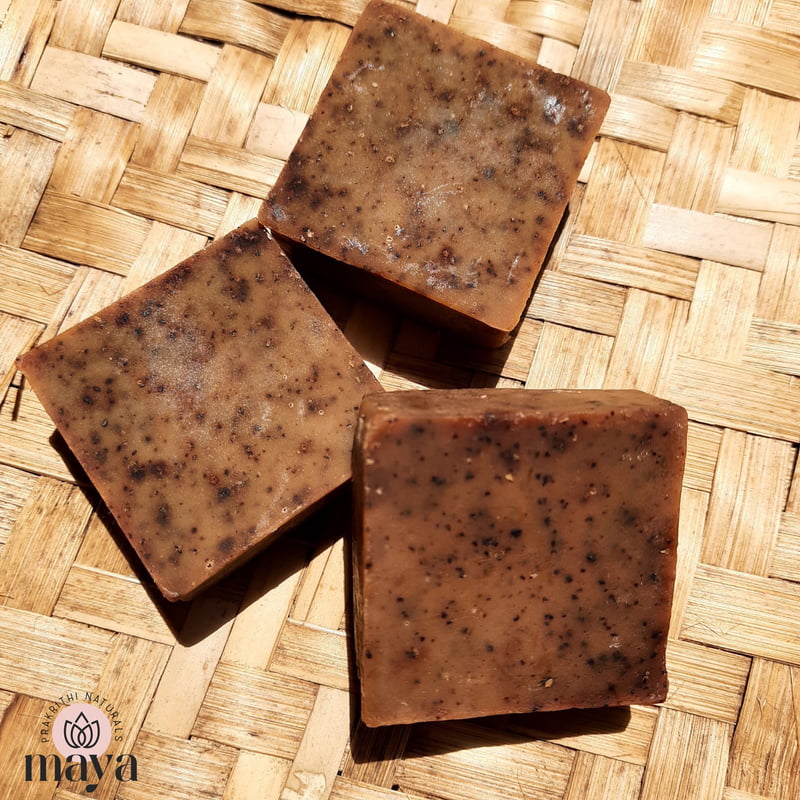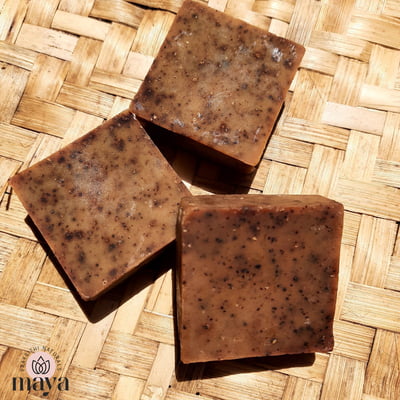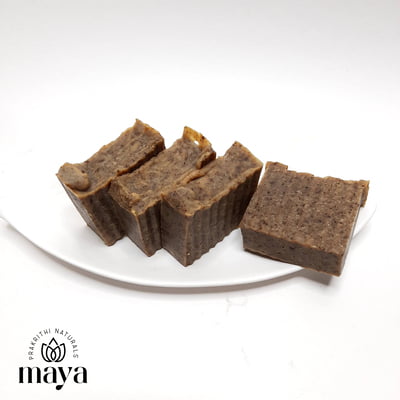 Coffee Scrub Soap
Non-returnable
The handmade coffee scrub soap is made with coffee grounds and brewed coffee . The coffee grounds work as an exfoliating agent to help remove dirt and dead cells from the skin, Shea butter is added for extra moisture.
Note : Suitable for all skin types
Price inclusive of all taxes.
Every batch of soap is handcrafted with care. The cold processed handmade soap goes through various phases during the curing process. It takes 6 weeks to come out for sale. There may be natural blemishes/distinctions that are not product flaws. Such variations are natural in the manufacturing of handmade products, so you might find slight changes in colour and size of the products

Ingredients:

C

astor oil, Coconut oil, Olive oil, Sunflower oil, Shea Butter, Sodium Hydroxide (Lye), Distilled Water, Coffee and Coffee powder