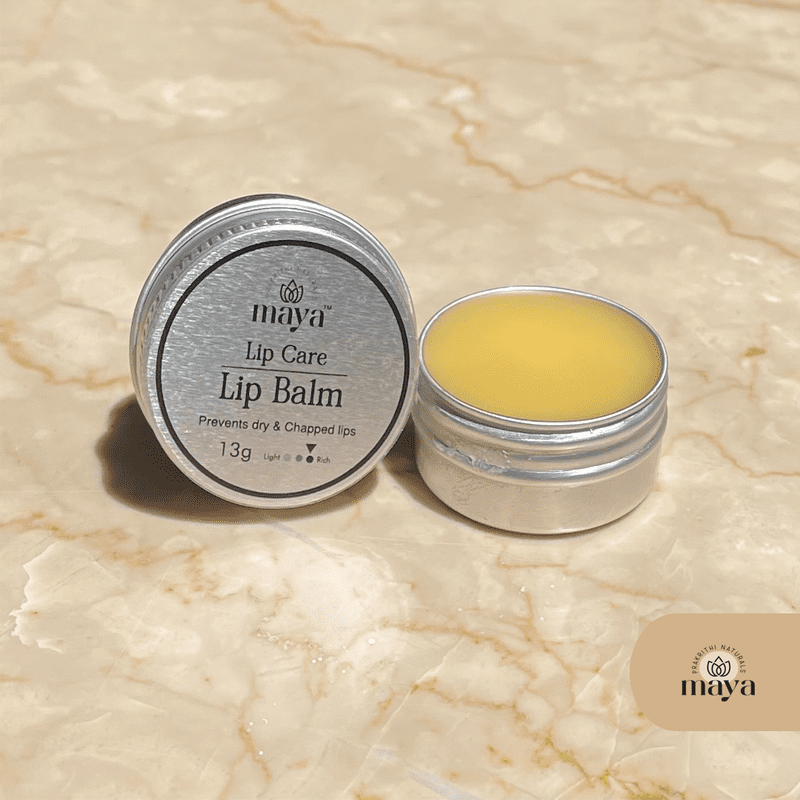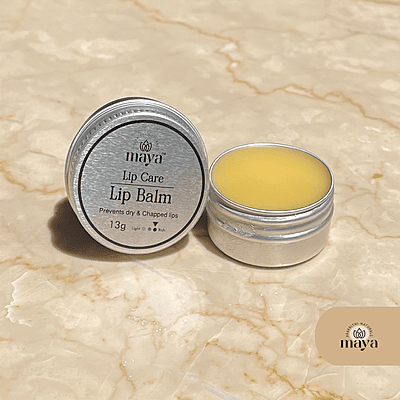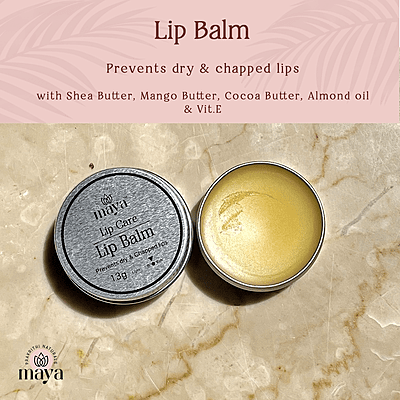 Lip Balm
Non-returnable
Give your dry and chapped lips the hydration and nourishment they deserve with our natural lip balm. Experience the smooth application and enjoy the long-lasting moisture it provides. Whether worn alone or as a base under lipstick, our lip balm will keep your lips feeling soft, moisturized, and beautifully conditioned. Say hello to healthier, happier lips with our nourishing lip balm.

A lip balm made with castor oil, almond oil, shea butter, cocoa butter, beeswax, and vitamin E oil offers a multitude of benefits for your lips. Here are the key advantages of using such a lip balm:

Deep Moisturization: Castor oil, almond oil, shea butter, and cocoa butter are all rich in emollient properties. These ingredients penetrate deeply into the skin, providing intense hydration and nourishment to your lips. They help to restore moisture balance and keep your lips soft, supple, and moisturized for a prolonged period.

Healing and Repairing: Dry, chapped, or cracked lips can be uncomfortable. The combination of these natural ingredients works to heal and repair your lips. They help to soothe irritation, reduce inflammation, and promote the healing process, restoring your lips to their healthy state.

Protective Barrier: Beeswax, along with the other ingredients, forms a protective barrier on your lips. This barrier locks in moisture and prevents moisture loss, providing a protective shield for your delicate lips.

Enhanced Softness and Smoothness: The nourishing properties of these ingredients help to enhance the softness and smoothness of your lips. Regular use of this lip balm can improve the texture of your lips, making them appear more supple, plump, and kissable.

Antioxidant Protection: Vitamin E oil is a potent antioxidant that helps to neutralize free radicals and protect your lips from oxidative stress. It aids in preventing damage caused by environmental factors and helps to maintain the youthful appearance of your lips.
Ingredients :
Cocoa butter, Shea butter, Almond oil, Castor oil, Vit E , Beeswax and Vanilla extract
Disclaimer:

Lip Balm

by Maya does not have silicones, parabens, sulphate and harsh chemicals. All ingredients used in this product are natural and plant based. Product 100% Handmade.
Best before 6 months from the date of manufacture.