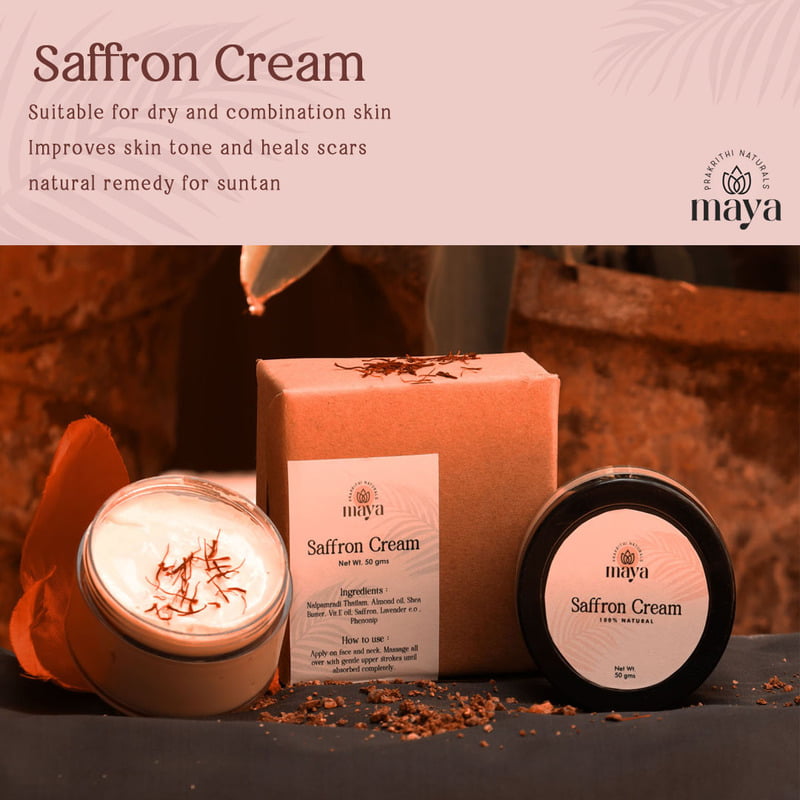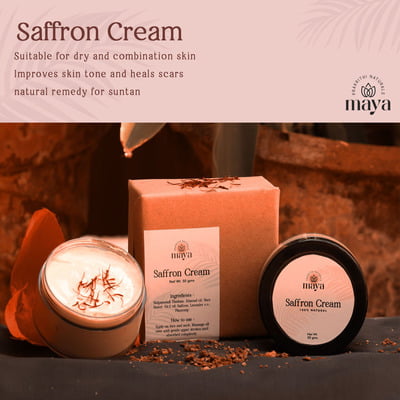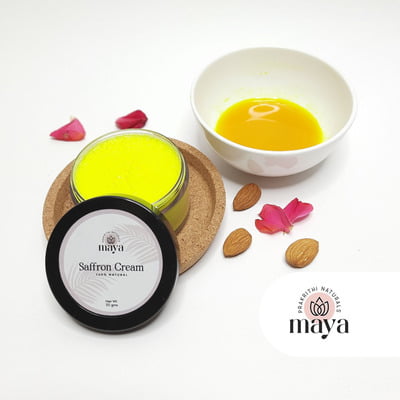 Saffron Night Cream
Non-returnable
Saffron Night Cream is an incredible formula made with a blend of ayurvedic oil-
Nalpamaradi Thailam, Almond oil and Saffron. in ayurveda, Nalpamaradi thailam is used to treat minor skin conditions like dry, itchy skin and dermatitis(eczema). It helps in reducing dark circles and pigmentation marks.
Saffron lightens and brightens uneven skin, while also repairing wrinkles, fine lines and other signs of aging.
Suitable for dry and combination skin.
A perfect leave-in night treatment for naturally radiant skin.
Benefits:

The long term use of, Saffron Night Cream by Maya helps in treating pigmentation, dark spots, uneven skin tone. Suitable for dry skin and combination skin.
Directions for Use:
Apply on face and neck before going to bed. Massage all over with gentle upper strokes until absorbed completely.
Prices inclusive of all taxes.
Relief from dry and itchy skin
Reduces pigmentation and dark spots
Suitable for dry and combination skin.
Assists in preventing inflammation.
Provides moisturization and nourishment to the skin.
Important ingredients:
Distilled water, Nalpamradi Thailam, Almond Oil, Shea Butter,Niacinamide, Vit.E oil, Saffron, Lavender E.O
Disclaimer:

Saffron Night Cream by Maya is free of silicones, no parabens, no sulphate, no harsh chemicals. All ingredients used in this product are natural and plant based. Product is 100% Handmade.