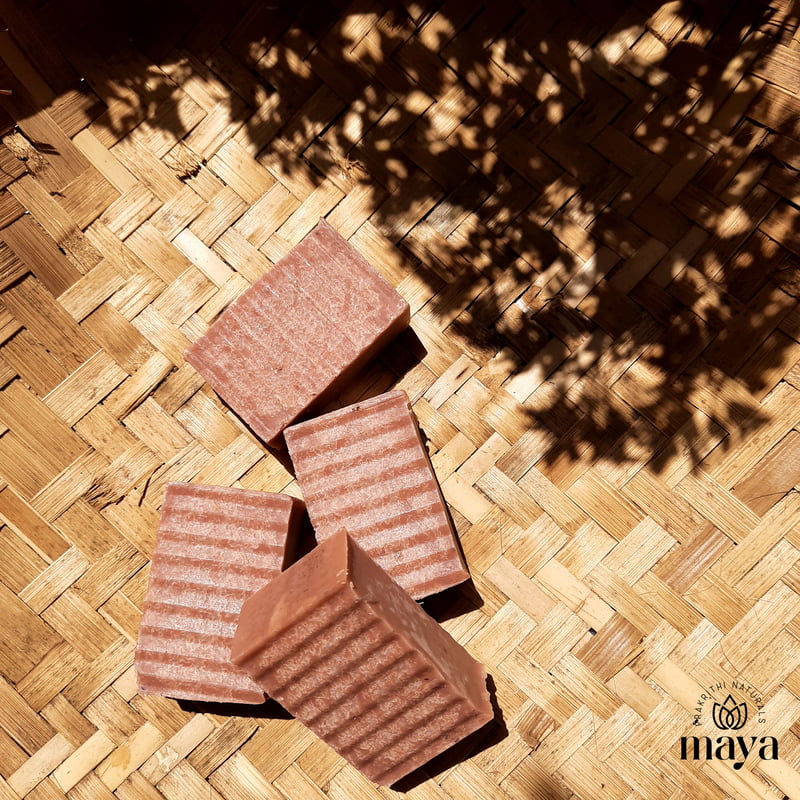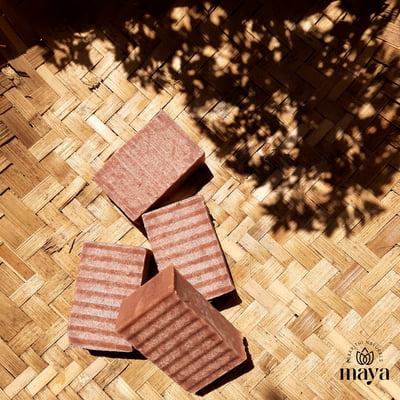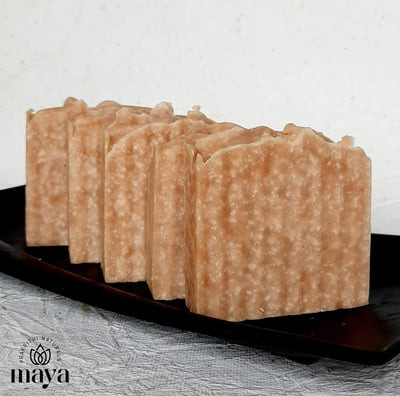 Sandal Soap
Non-returnable
Experience the gentle cleansing, nourishing hydration, and soothing aroma that will transform your bathing routine into a blissful self-care ritual. Treat your skin to the luxury it deserves with our exquisite sandal soap, handcrafted for your ultimate satisfaction. Indulge in the soothing and refreshing experience of our handmade sandal soap. Carefully crafted with love and expertise, our sandal soap is a natural and luxurious treat for your skin. Gentle Cleansing: Our handmade sandal soap gently cleanses your skin, removing impurities and excess oil without stripping away its natural moisture. It leaves your skin feeling fresh, clean, and balanced. Nourishing and Hydrating: The combination of coconut oil, olive oil, and shea butter deeply nourishes and hydrates your skin. It helps to replenish moisture, leaving your skin soft, smooth, and well-hydrated. Calming and Soothing: The captivating aroma of sandalwood essential oil creates a calming and soothing ambiance during your bathing ritual. It helps relax your mind, relieve stress, and promote a sense of tranquility.
Suitable for All Skin Types: Our sandal soap is gentle and suitable for all skin types, including sensitive skin. It is free from harsh chemicals and artificial fragrances, ensuring a gentle and non-irritating experience.
price inclusive of all taxes.
Distilled Water: Purified and free from impurities, distilled water serves as the base for our sandal soap, ensuring a clean and gentle cleansing experience.
Olive Oil: Rich in antioxidants and vitamins, olive oil deeply moisturizes and nourishes the skin. It helps to retain moisture, leaving your skin soft, smooth, and supple.

Shea Butter: Known for its luxurious texture, shea butter is a highly moisturizing and emollient ingredient. It forms a protective barrier on the skin, sealing in moisture and promoting long-lasting hydration.

Coconut Oil: With its antimicrobial and anti-inflammatory properties, coconut oil helps soothe and calm the skin. It provides intense hydration, making your skin feel revitalized and deeply nourished.

Castor Oil: Castor oil is a natural emollient that aids in soothing and moisturizing the skin. It helps to retain moisture, promoting a soft and hydrated complexion.

Kokum Butter: Derived from the seeds of the Kokum tree, kokum butter is a rich source of essential fatty acids and antioxidants. It deeply moisturizes and nourishes the skin, improving its elasticity and promoting a youthful appearance.

Sodium Hydroxide: Sodium hydroxide, also known as lye, is used in the soap-making process. It undergoes a chemical reaction with the oils and butters, resulting in the transformation of ingredients into soap through a process called saponification.

Sandal Powder: The inclusion of sandal powder gives our soap its distinctive aroma and therapeutic benefits. Sandalwood has been used for centuries in skincare due to its calming, soothing, and anti-inflammatory properties.

Sodium Lactate: Sodium lactate is a natural humectant that helps attract and retain moisture in the skin. It contributes to the overall hydration and suppleness of your skin.
Please note that sodium hydroxide is used in the soap-making process but is not present in the final product, as it undergoes complete transformation during saponification. Our sandal soap is meticulously created to provide you with a luxurious bathing experience, leaving your skin feeling nourished, moisturized, and rejuvenated.